got Junk?
2021.09.18–2021.09.25
The ideation and execution of shows tend to convey a sense of mystique for viewers, with little known about the procession and curation of the pieces into a formidable body of work that remain both thematically and scenically arranged down to the finest detail. As the artists' practice unfolds into final works, so our practice as a gallery space evolves with each show. Considering this,
got JUNK?
, intends to offer insight into the liminal spaces between the building and dismantling of the exhibition environment – the chaos prior and post to opening.
As we continue to establish
THEFOURTH
as a space of experience and participation, our intention is to show the imperfect journey towards a perfected showcase; calling in a level of transparency and exposure usually suppressed for the sake of the elusive air in which the gallery space is traditionally conducted. Although it may seem to appear overnight; there are many moments and missteps that occur in finalising a show, and it is our hope that we can critique the temporal limitations that have been set out regarding the expectations of the gallery environment; evoking inquiries around when a show is final or decided or truly open. As with the artistic process, perhaps the installation process is itself a medium that can be shaped and negotiated while welcoming viewership?
We are thrilled to be showcasing early works, studies and prototypes, as well as pieces that had been left to gather dust at artists' and designers' studios. For the first time, we are exhibiting submitted works from artists that have not shown with us before, as well as pieces from our previous exhibitions. Amongst many others, we welcome long-time collaborators
Jonathan Freemantle
,
Galia Gluckman
,
Marsi van de Heuvel
,
Daniel Malan
,
Nabeeha Mohamed
, and
Jonah Sack
, along with design pieces from
Harry Bertoia
,
Alvar Aalto
and
Kartell
.
INSTALLATION
— Click Image to View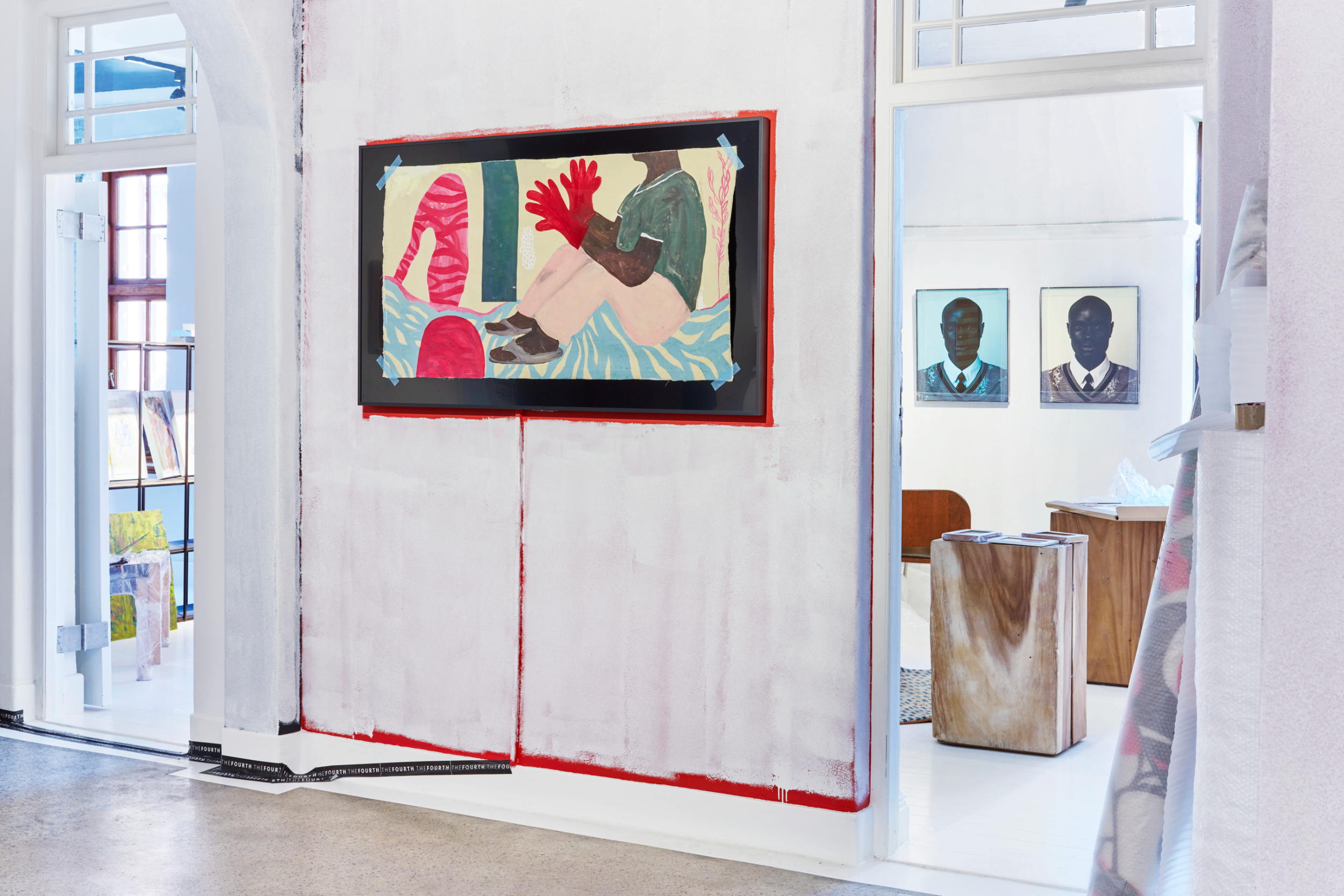 Hugo Berolsky, Matthew Bradley, Eva Ceramics, Mia Darling, Farai Engelbrecht, Larita Engelbrecht, Lara Feldman, Jonathan Freemantle, Galia Gluckman, Callan Grecia, Rodan Kane Hart, Marsi van de Heuvel, Alexander James, Givan Lötz, Akshar Maganbeharie, Daniel Malan, Nabeeha Mohammed, Jonah Sack, Benjamin Salvatore, Brett Charles Seiler, Sibot, Marolize Southwood, Sitaara Ren Stodel, Water Dixon